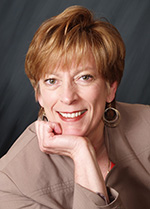 Born and raised in Spokane, Cheryl learned the value of customer service, going the extra mile, maintaining a cheerful and optimistic attitude, and carrying a genuine passion for helping others from her father, a 46-year sales veteran of Graybar Electric. After graduating from high school, she earned a BS in Biology and Chemistry from Eastern Washington University and spent 14 years in the laboratory diagnostics field, working in local hospitals and clinics. After enjoying many fortunate years as a stay-at-home mom to two wonderful boys, Cheryl sought a new challenge in the insurance field.
Through hard work and an extremely personable demeanor, she's excelled in her new venture. Having worked in the insurance business since 2008, Cheryl specializes in Medicare, Major Medical and Dental plans, as well as other insurance options. Her past medical experience allows her to make some valuable provider connections, that further strengthens the client/provider relationship. Striving to help her clients get the most of life and health, she offers ways to preserve retirement income, by ensuring top-notch medical care with the most suitable medical plan for each. She truly understands how one can find it difficult to understand medical health plans and strives to simplify the process for her many clients.
When not ensuring the best insurance options for her clients, Cheryl enjoys biking the local bike trails surrounding Spokane, kayaking, visiting her lake cabin on Twin Lake, and spending time with her boys, significant other, and extended family. In her spare time, she's also sponsored several activities at several senior centers in the local area as well as helping out at the Senior Games, in Bend, Oregon since 2014.